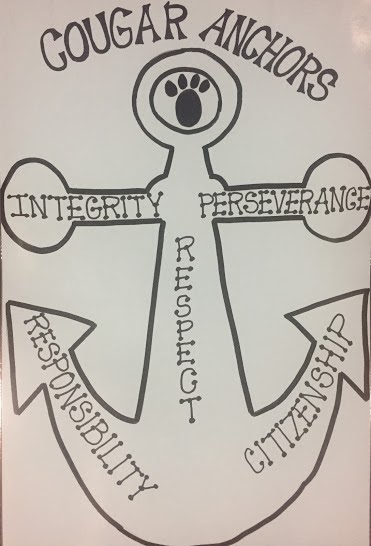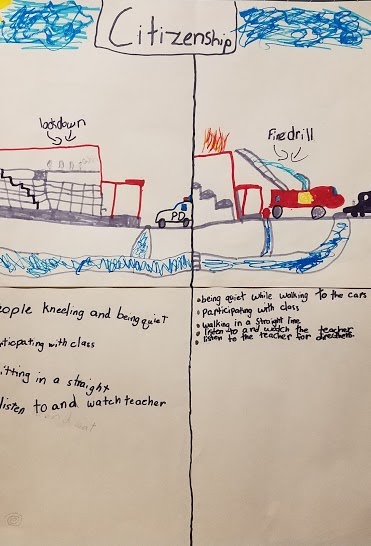 Our character mission for all students is anchored in five core values: Respect, Responsibility, Integrity, Perseverance, and Citizenship. Students learn what these values look like in our school setting and how to apply them beyond.
Each month, students participate in Clarksburg Community Circles. This looks like a large meeting with multiple grade level classes and then small work groups that cross grade levels. The purpose of Community Circle days is to build community and reinforce the Cougar Anchors. During these meetings, grade spans or the student body will meet together to learn more about and display their collective understanding of these character anchors.
One way that our Jr. High students learn about and live the Cougar Anchors is through their Advisory Groups. Advisories meet weekly. They consist of small groups of same-gender, same-grade students led by an advisor. One goal for each advisory is to work on the citizenship anchor by connecting with or serving our community. Each group creates a project through which they exercise their citizenship skills. They present their work to our community at School Committee Meetings. Attached are some of our Advisory presentations to the community.
"Serve the school and the community."
"Find ways to help others in need."
"Do what you are supposed to do"
"Do your job"
"Own your actions"