Below you will find a Google Form link to register for the summer camp that will be held at Clarksburg School. All information about the camp can be found below. You can also email any questions to Jordan Rennell at
jrennell@nbsunion.com
https://shorturl.at/nrMU9


Please use this link (
https://bit.ly/3uTdlPH
) for the Food and Meal Site listing for the Berkshires as an additional resource for folks who may need support during this time. Next North Adams distribution will be on January 6th.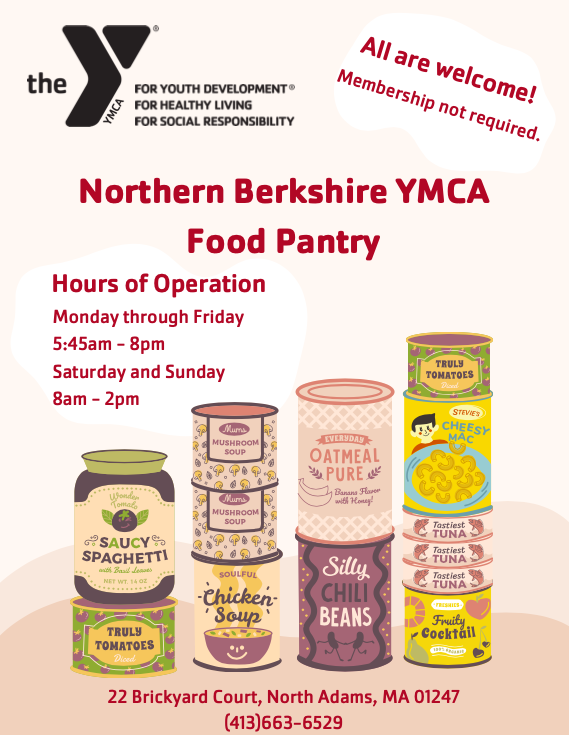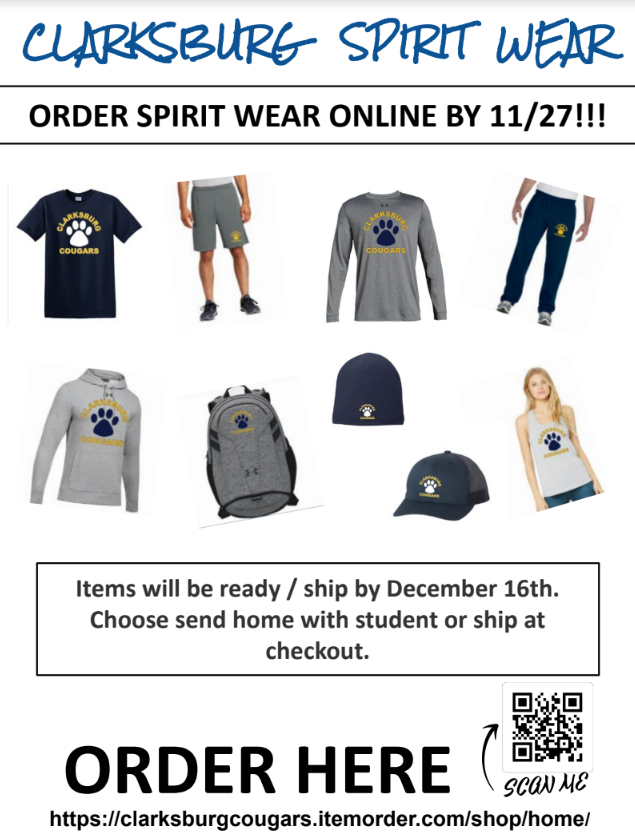 Join us for a special screening of Screenagers: Growing up in the digital age BY: Clarksburg School with support from the PTG When: 11/09/22 @ 6:30pm Where: North Adams Movieplex 8 Tickets: $0, but you can purchase to RSVP @
https://ClarksburgPTG.eventcombo.com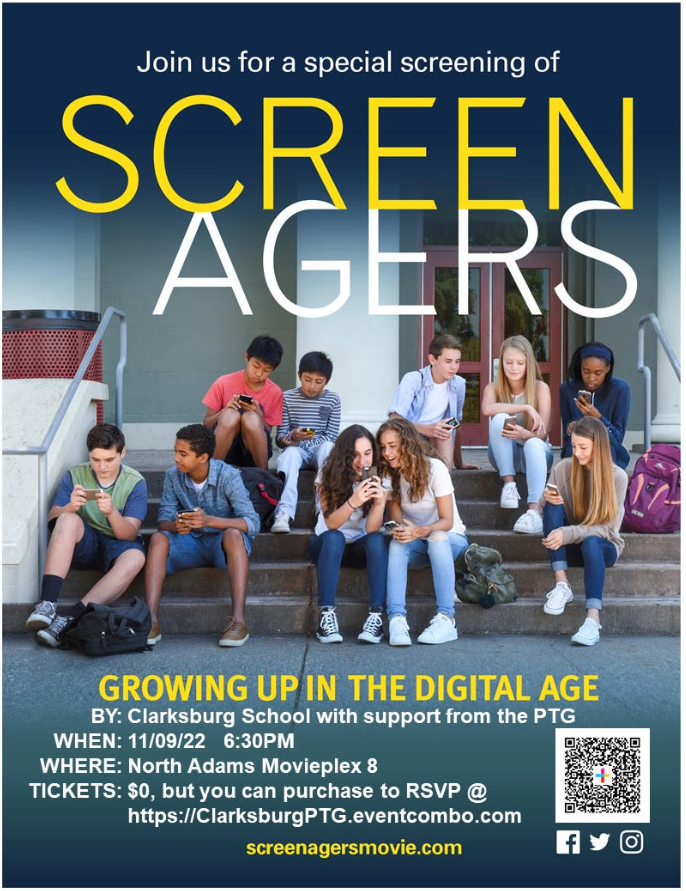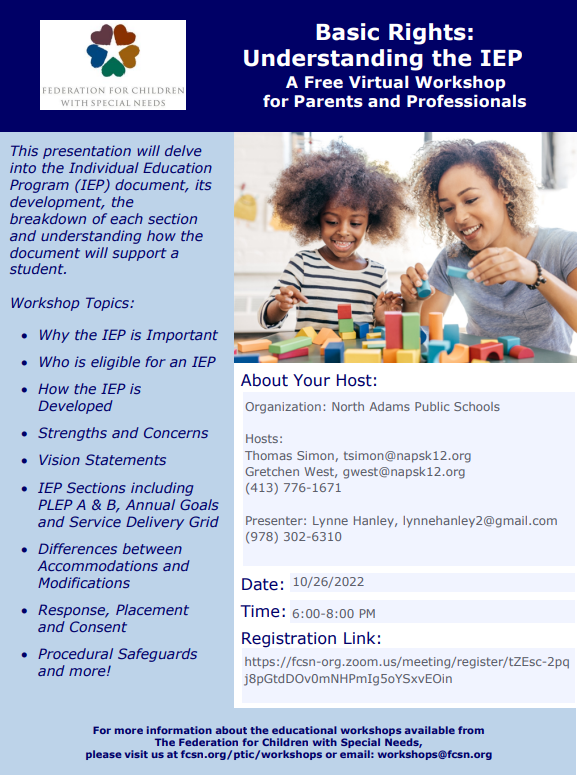 Clarksburg Elementary School is looking for a resident to join our School Committee! Please submit a letter of interest by Monday, November 28, 2022. This letter can be send via mail or email to the Principal, Superintendent, or mailed to the NBSU Office.
School is back in session tomorrow!!!! Looking forward to seeing everyone. Please remember that drop-off is at 8:20. If you are driving your student to school please remain in your car until a staff member approaches to escort the student to the building. Also, just a reminder that the first day is an early release of 11:30.

Hello Clarksburg Families, I would like to introduce myself, my name is Sandra Cote and I am pleased to be the new principal at Clarksburg School. I have 34 years experience in education with 19 of those years as an elementary principal. I also have been a resident of Clarksburg for 30 years. My own children graduated from Clarksburg, both having wonderful experiences here. To say that I am excited to be a part of this school community would be an understatement. I look forward to working with all of you, getting to know your children, and continuing the many traditions that make Clarksburg School the gem that it is. If you have any questions about the upcoming school year please feel free to contact the school office. Sincerely, Sandy Cote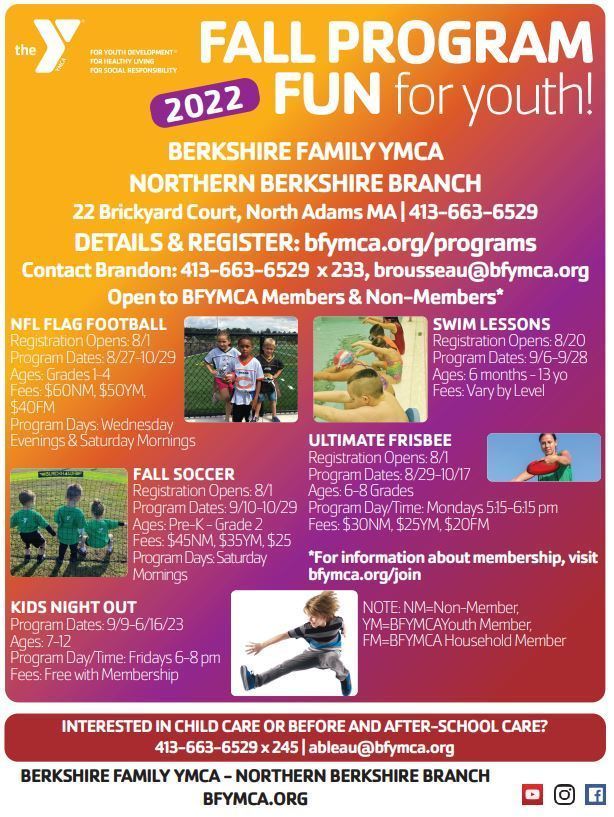 Clarksburg School's Trimester 3 Honor Roll. Congratulations!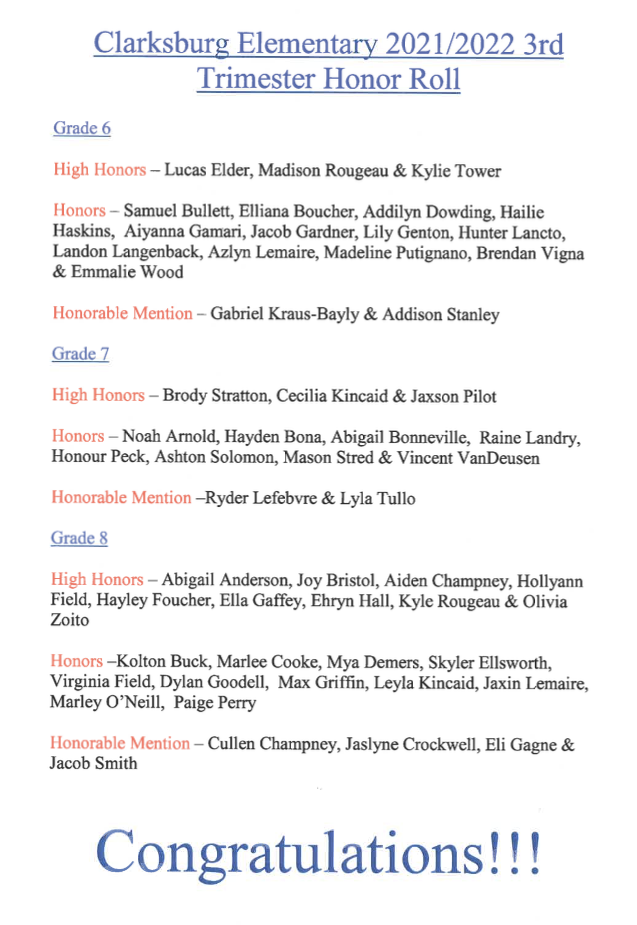 Due to the rain in the forecast this evening, our outside grade 8 Graduation Ceremony will start at 5:30 pm this evening (Tuesday 6/7) instead of 6:30 pm. The ceremony will be live streamed on our website.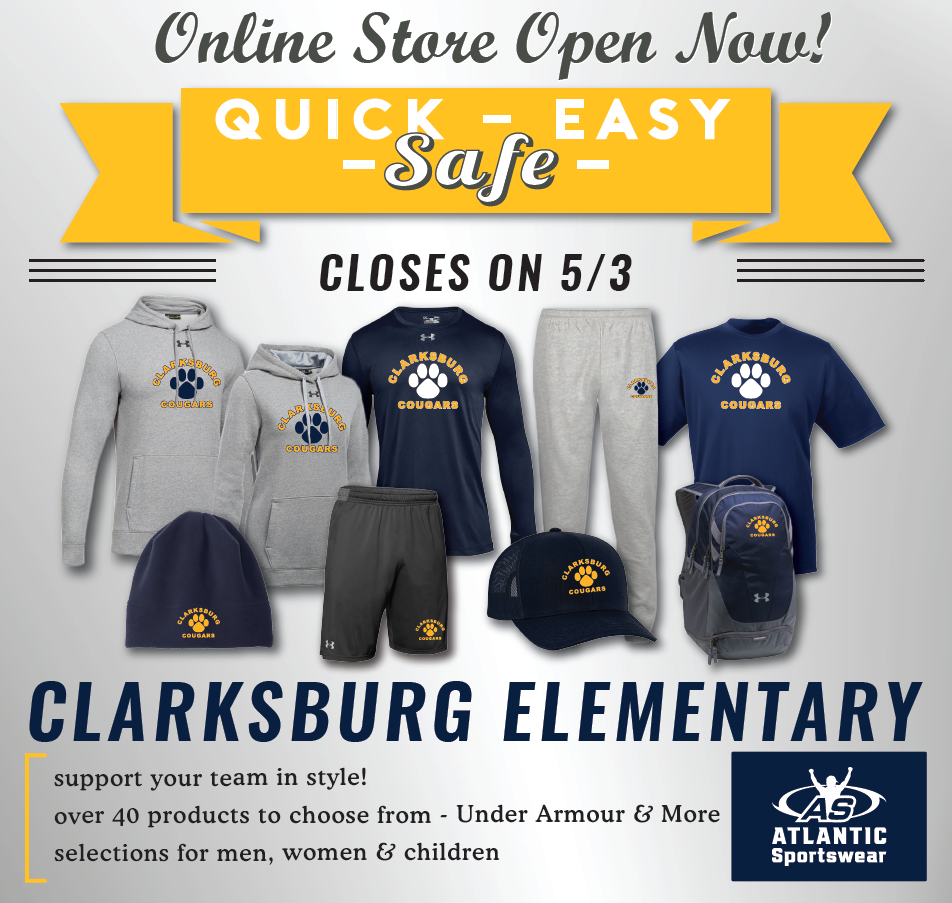 Our Project 351 Ambassador, Olivia Zoito, was chosen to participate in The Playbook Initiative in Boston, which focuses on developing a generation of upstanders and bridge builders as a force for unity, empathy, and acceptance. In partnership with the Boston Celtics, Olivia had the opportunity to meet with some of the players in these efforts last weekend.
Clarksburg students celebrated Pi Day during our very own "March Madness Mondays". Pie is for eating - and sharing!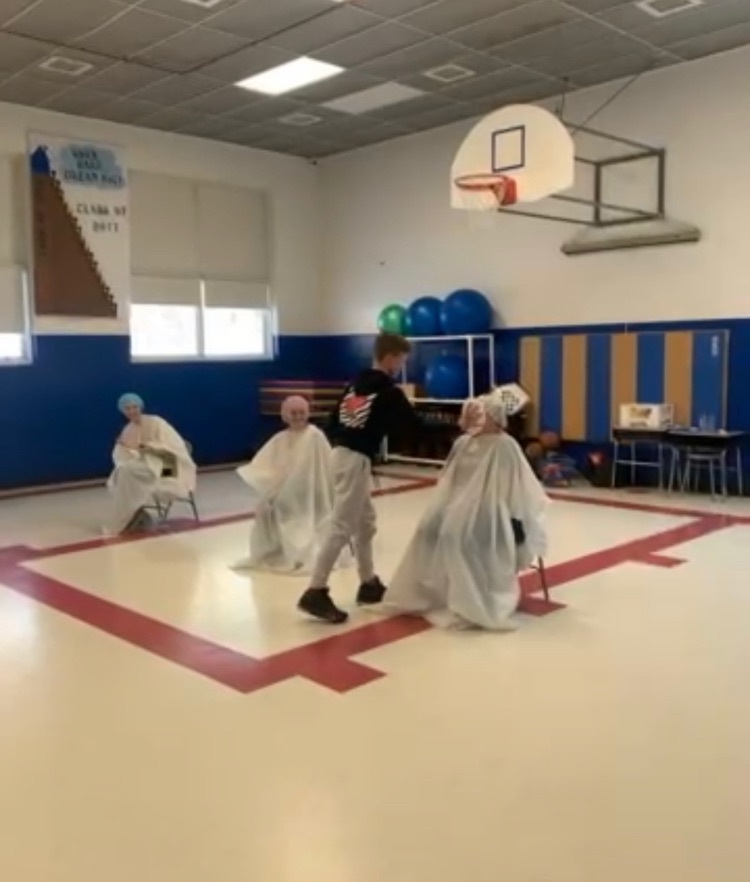 Clarksburg Families: Due to the current weather conditions, we will be cancelling all after school activities today, Wednesday March 9.